Let's team up and become real partners!

Show your profile and solutions

There are a lot of professional modules available from partners and on the OCA. To benefit from them and to avoid spending effort on working at similar implementation, we need to communicate who we are and what we have to offer to our partners and clients.

Therefore we give you the possibility on odoo-partner.org to register as a partner and create your own landing page, as well as create products to introduce them. You will have the possibility to add product descriptions, images, and so on. Everything which you know from a odoo e-commerce shop is available for your product presentation.
Sell your products soon
Join in our team now and add your product to our marketplace store. It's simple and very fast.
At the moment we are starting with a kind of catalogue where customers can search for you and your products. Currently it is not possible to sell your products here but soon this feature will be available. Get ready and start from now setting your account. It's free!
At the moment we work to become ready with this marketplace. The vision is to sell your products there. By adding products from other partners, we are going to setup this odoo marketplace for all of our customers. Your products will be listed in categories accordingly and other partners and customers can search for your solutions.
Open a Shop

By opening a shop at the partner marketplace you can present your profile in a landing pages and show your service and products there.

Sell products here soon

Since everyone needs to grow, we should grow together. We are going to launch the marketplace soon and provide a sales functionality here.

Get Commission

What you earn is your money. The commissions management provides full transparency to each partner.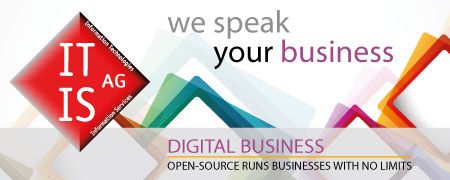 Take a look at the example partner page of IT IS

We already listed some of our products here. You can have a look how it is working. We are going to add more content soon.
As already mentioned we work to become ready with the whole marketplace soon. Then it is possible to sell products here too.

View Other Seller Profile
The marketplace is made up of items offered by a variety of different merchants, both companies, and individuals. Now you can take a peek inside their seller profile and look at what other sellers are selling.