Bi-Directional Rakuten Connector for odoo – Simplify-ERP®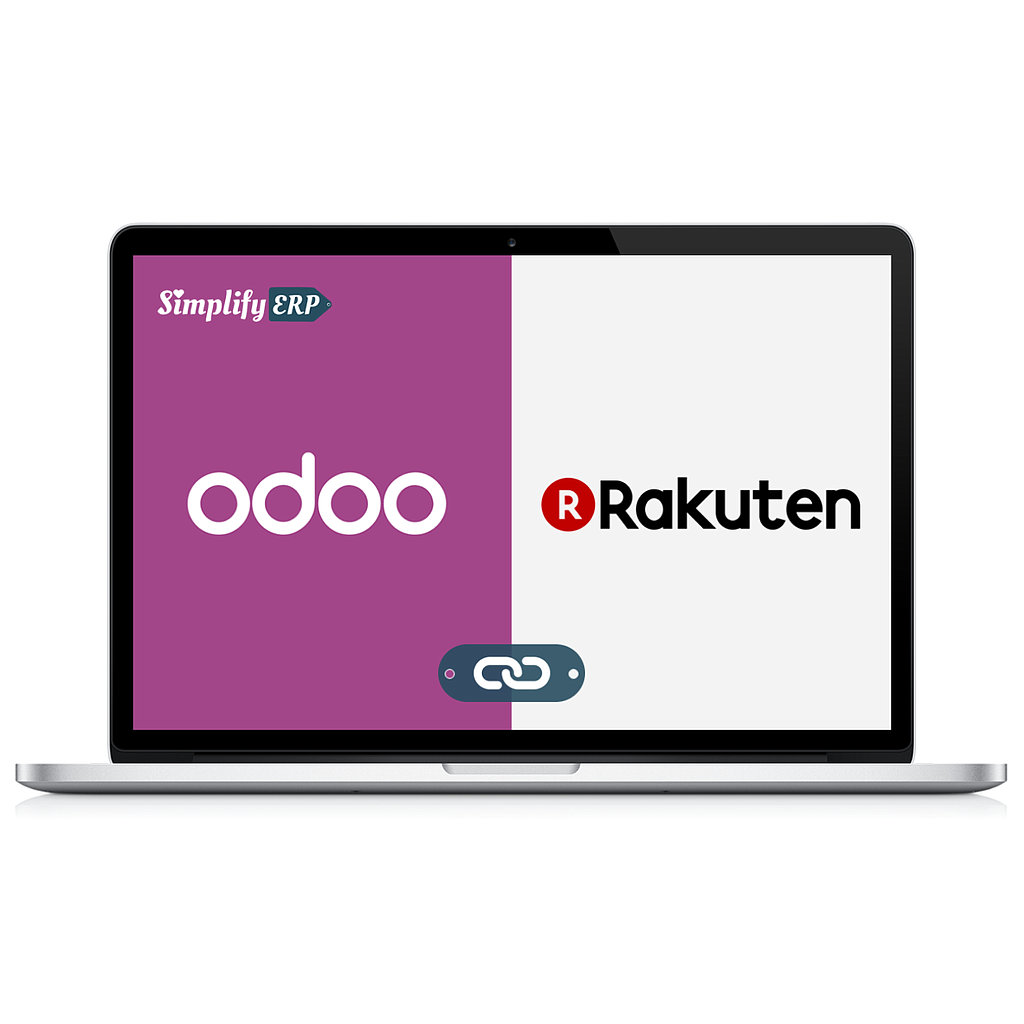 Bi-Directional Rakuten Connector for odoo – Simplify-ERP®
---
---
Bi-Directional Rakuten Connector
The odoo Rakuten Connector is part of the odoo Multichannel E-Commerce Suite, the all-round solution for online retailers.
The odoo Rakuten Connector is the specialized interface for trading through Rakuten's range of shops.
Communication is via the official RAKUTEN REST API.
Store operators who want to offer their assortments targeted at Rakuten, get with the odoo Rakuten connector
an extensive, bi-directional shop interface: the odoo Rakuten connector ensures the article master data comparison
of odoo with Rakuten and also performs the automated comparison of Inventory data from odoo with Rakuten through.
At the same time, automated matching of all Rakuten orders with odoo takes place.
Also, the customer data of Rakuten are automatically compared with odoo.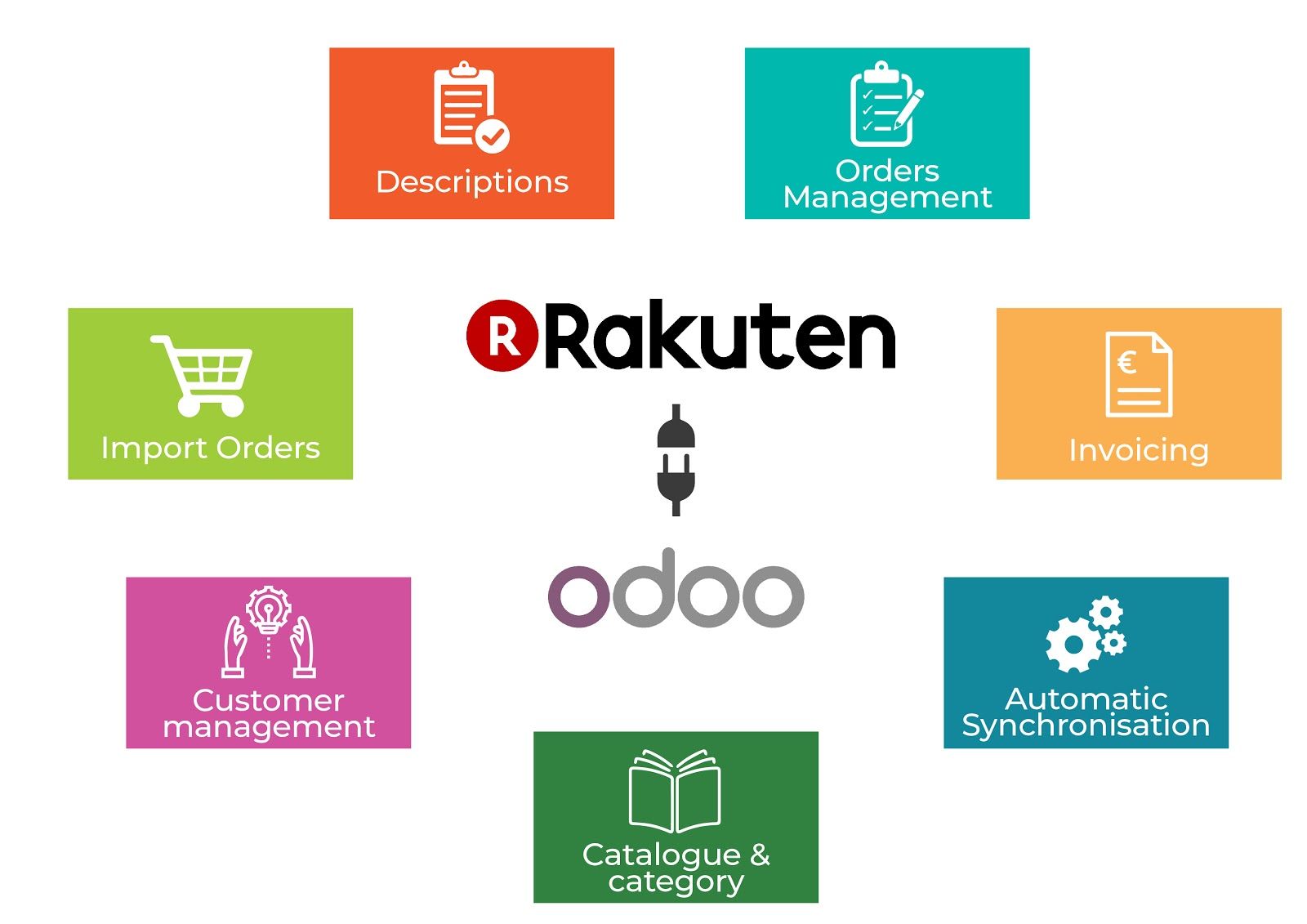 Functionality at a glance
All common back-office processes are handled by odoo. As a result, the ordering process is lean and the shops
and online platforms remain focused on the essentials: the generation of new orders and the acquisition of new customers.
Odoo takes care of the central processing and product management, customer support and all mail marketing processes.
Item management of Rakuten products with odoo
The odoo Rakuten-Connector works as part of a multichannel e-commerce framework, with which several Rakuten distribution channels can be connected to odoo centrally.


Variants management, including images, description and price variations in odoo manages

Inventory management via multiple sales channels in odoo

Manufacturer and category assignment

A quick search in the product catalog in odoo

Updating of the complete catalog at the touch of a button in the Rakuten eShop

Updating the individual products in the Rakuten eShop
Rakuten customer data in odoo
Customers of Shopware webshops can be centrally managed in odoo. The master data then forms a holistic CRM file of that customer. Employees can do all customer management tasks in the odoo.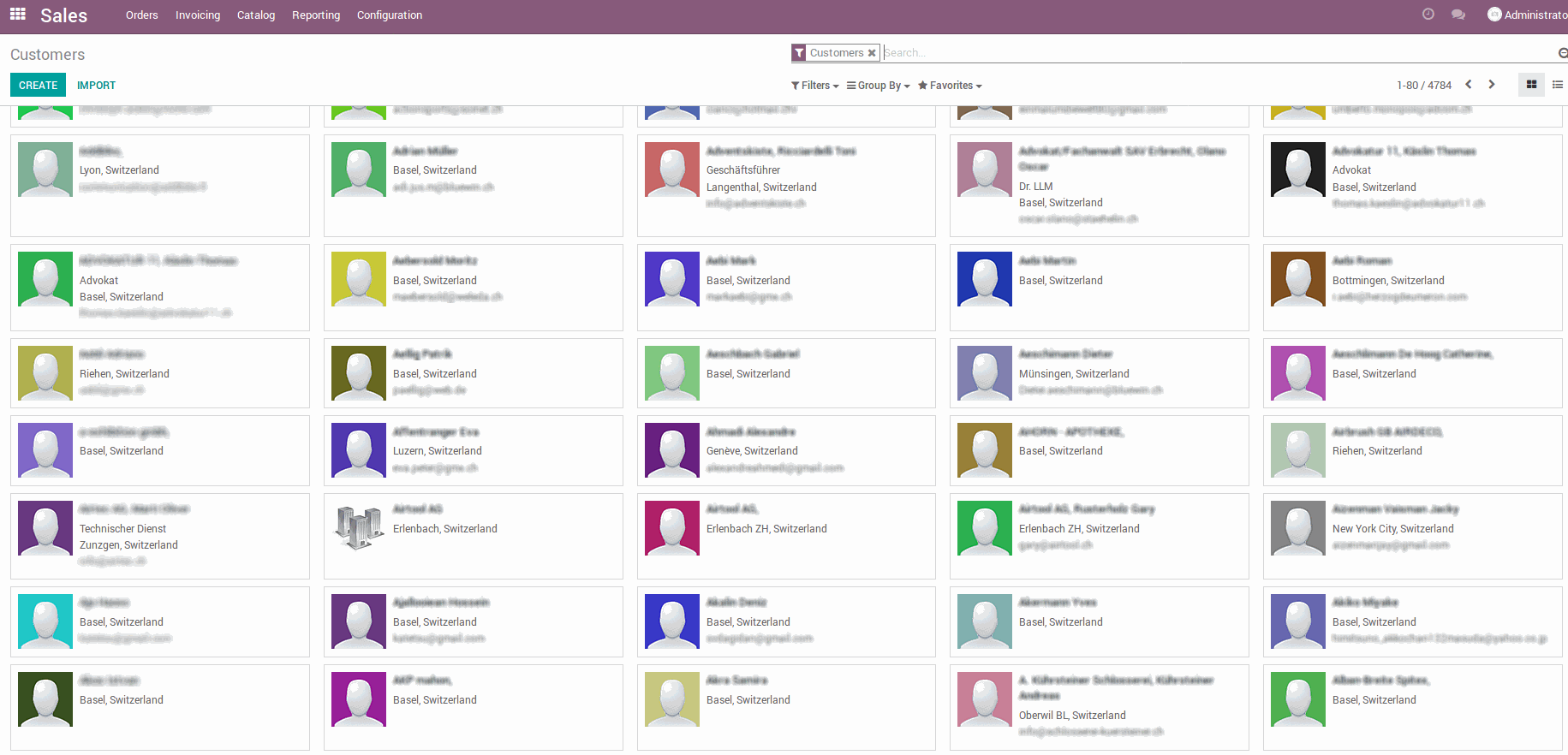 Management of customer master data in the Rakuten eShop

Segmentation of customers by sales channel

Quick and easy customer search for various data sets, eg. name, customer number, tags and contact persons

Overview of the order and total sales of individual customers

Opportunity management via a "sales pipeline" for B2B customers
Order processing in odoo
The orders generated in Rakuten can be processed centrally via odoo.
The Rakuten interface for odoo ensures the regular downloading of orders (sales orders) from Rakuten in odoo including VAT amounts, discounts on shipping costs and order items.


Centralized processing of Rakuten orders in odoo

Automated preparation of the invoice of individual orders

Invoices by e-mail with a PDF attachment

Quick and easy search for orders according to various search parameters, eg. Eg order number, customer

Group orders by delivery date, delivery status, sales channel, etc


Helpdesk for Rakuten customers with odoo
Our complete help desk solution ensures that you get a complete software solution to support your customer support processes based on the award-winning, battle-tested odoo platform.
Our complete solution includes the following services:

Setup and commissioning of the necessary functional modules

Adjustments for German companies through the German Country Pack

E-mail integration for inbound and outbound e-mail

Commissioning

User training

Odoo hosting with SSL encryption