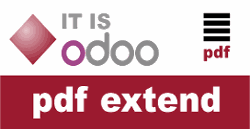 IT IS Odoo pdf extend
---
---
Odoo Version: Odoo 12 Enhanced Community

---
IT IS Odoo pdf extend

Create pdf documents based on .odt-templates from Alfresco site directly in Odoo!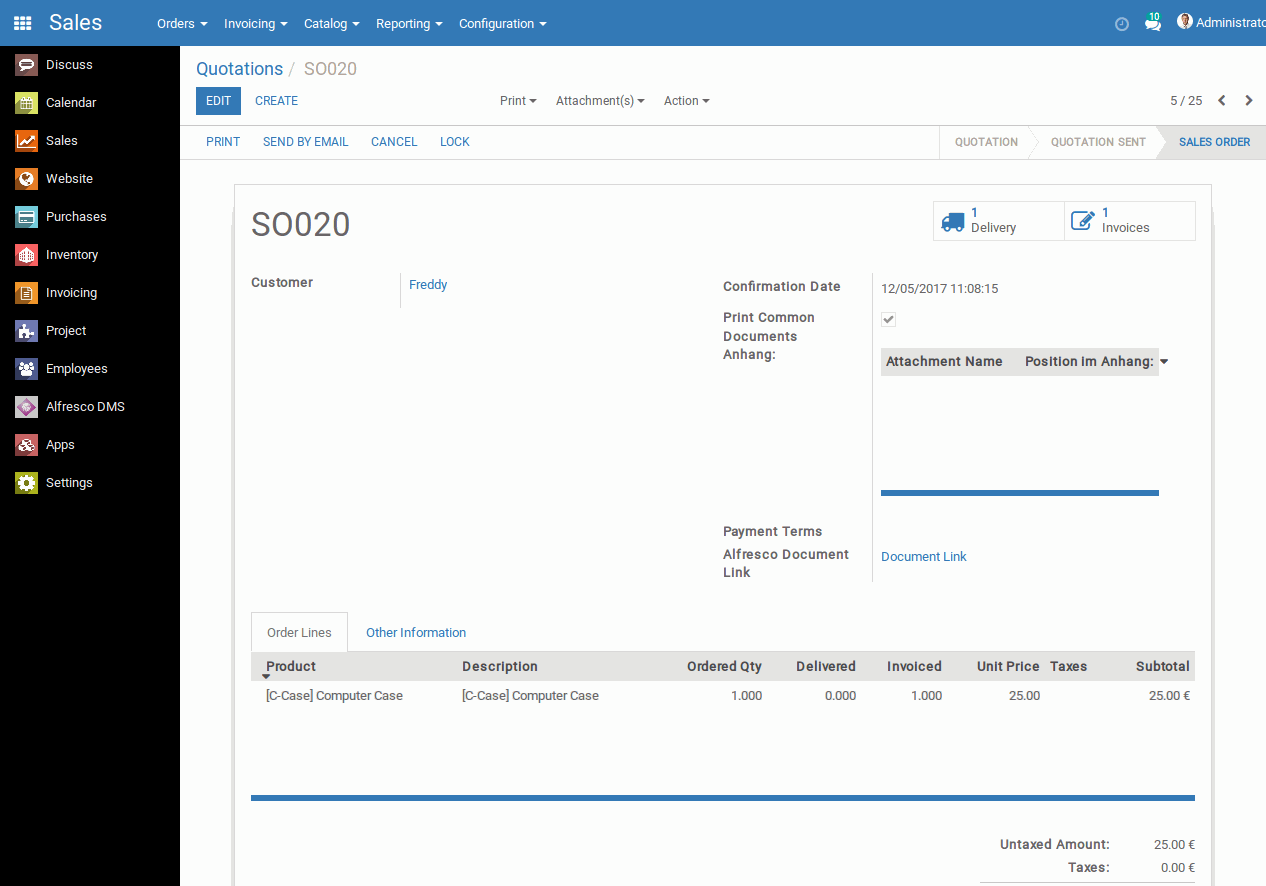 Features
Simplify your document creation and contract-documents. Documents template are filled with customer data from odoo automatically with IT IS Odoo pdf extend.


Create .odt template and store it on Alfresco DMS.


Generate documents dependable and time saving, because your .odt templates are filled with customer data from Odoo directly.


While printing in odoo you can connect the according document. The place holder are filled with customer data and added during the pdf-print in Odoo.

Add document to report

With the option "Attach PDF" you can select the template from Alfresco to add to the according document in Odoo. Here as an example for adding documents to a quotation.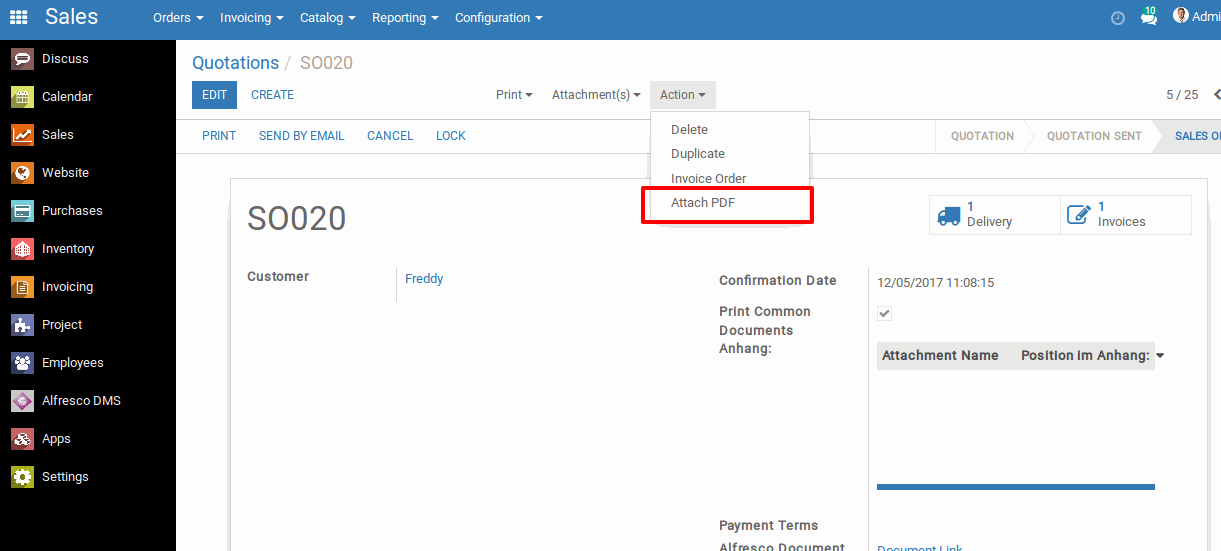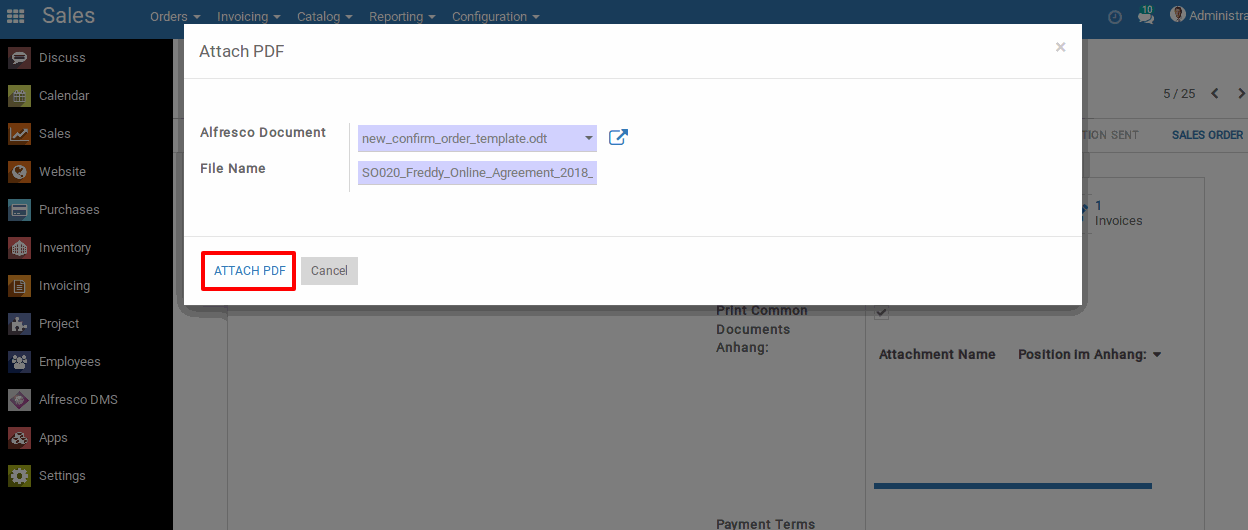 Template Selection

In the dialog box you can select the available templates from a configured Alfresco site. You have also the possibility to adjust the filename of the pdf-file you are going to create.

Configuration of Alfresco

In the configuration of Alfresco settings, you can add on which site you want to upload the templates. The module IT IS pdf extend requires the base module IT IS Odoo Alfresco.