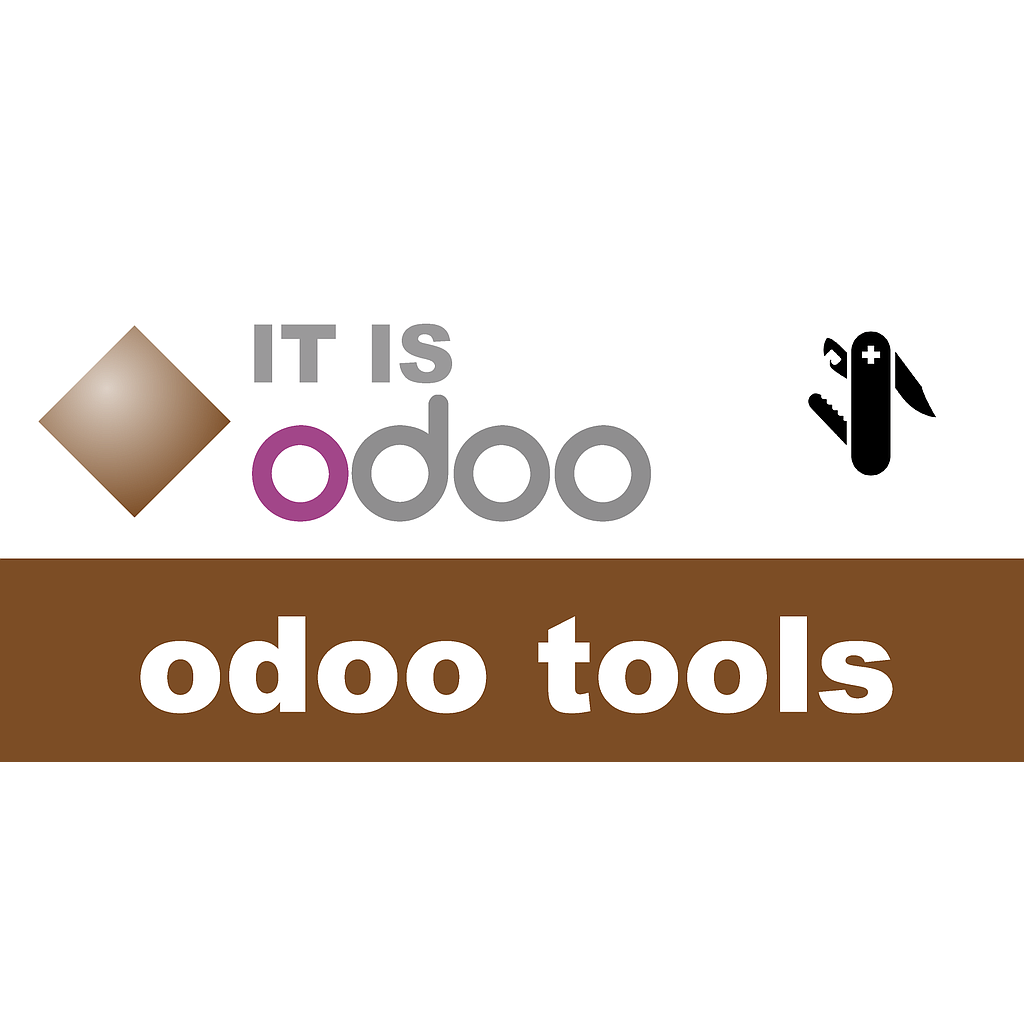 IT IS Odoo tools
Great, little helpers for Odoo
Great little helpers for Odoo
This App combines an amount of incredible tools that will simplify your daily work. Available for Odoo 8 and Odoo 9.

Features
Sales history on customer and quote

Undo delete for odoo

Enhanced mail

Enhanced CRM
Sales history on customer and quote
Improve your customer service by gaining insight in sales history of your customers and create new quotes based on historical sales order from your customer.
Insight in sales history of purchased products on customer and quote

Adopt historical bought products to current quote

Be aware of price changes based on actual and historical price for the products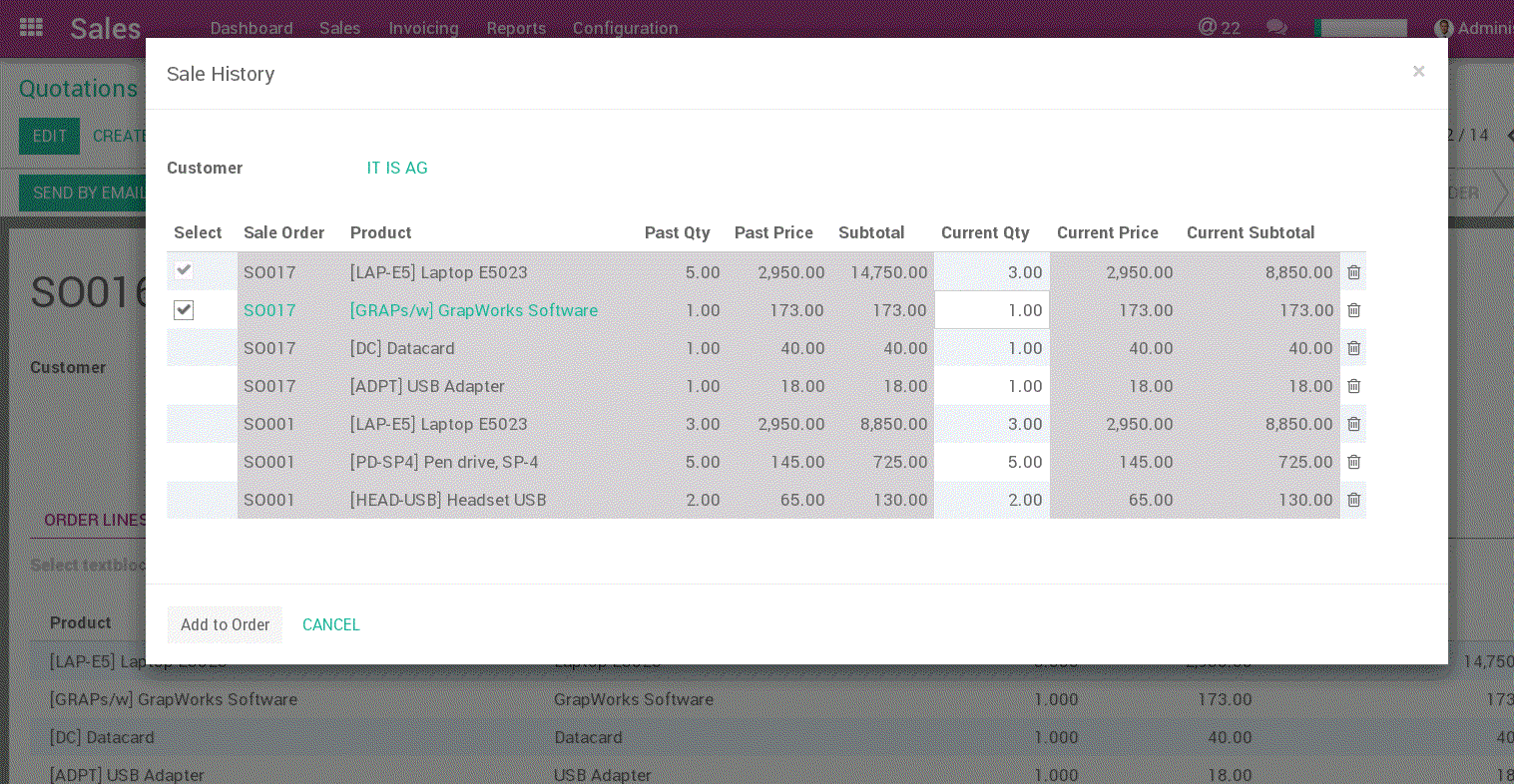 Undo delete for odoo
You will never delete data by mistake again. Use a trash or recycle bin in Odoo so you can recreate accidentally deleted entries. You can configure how long entries stay in the recycle bin before they are deleted finally.  In the configuration you can determine how long the entries should remain in the trash before they are finally deleted.
In addition you can view your recently touched odoo records in every module. Create filters and set records to show in the configuration.
Enhanced mail - CC/BCC
Send mails from Odoo to recipients in CC and/or BCC. This functionality is no standard in Odoo but with IT IS Odoo tools you can easily install Odoo mail CC BCC feature.
Save time by defining auto followers added automatically to your mails.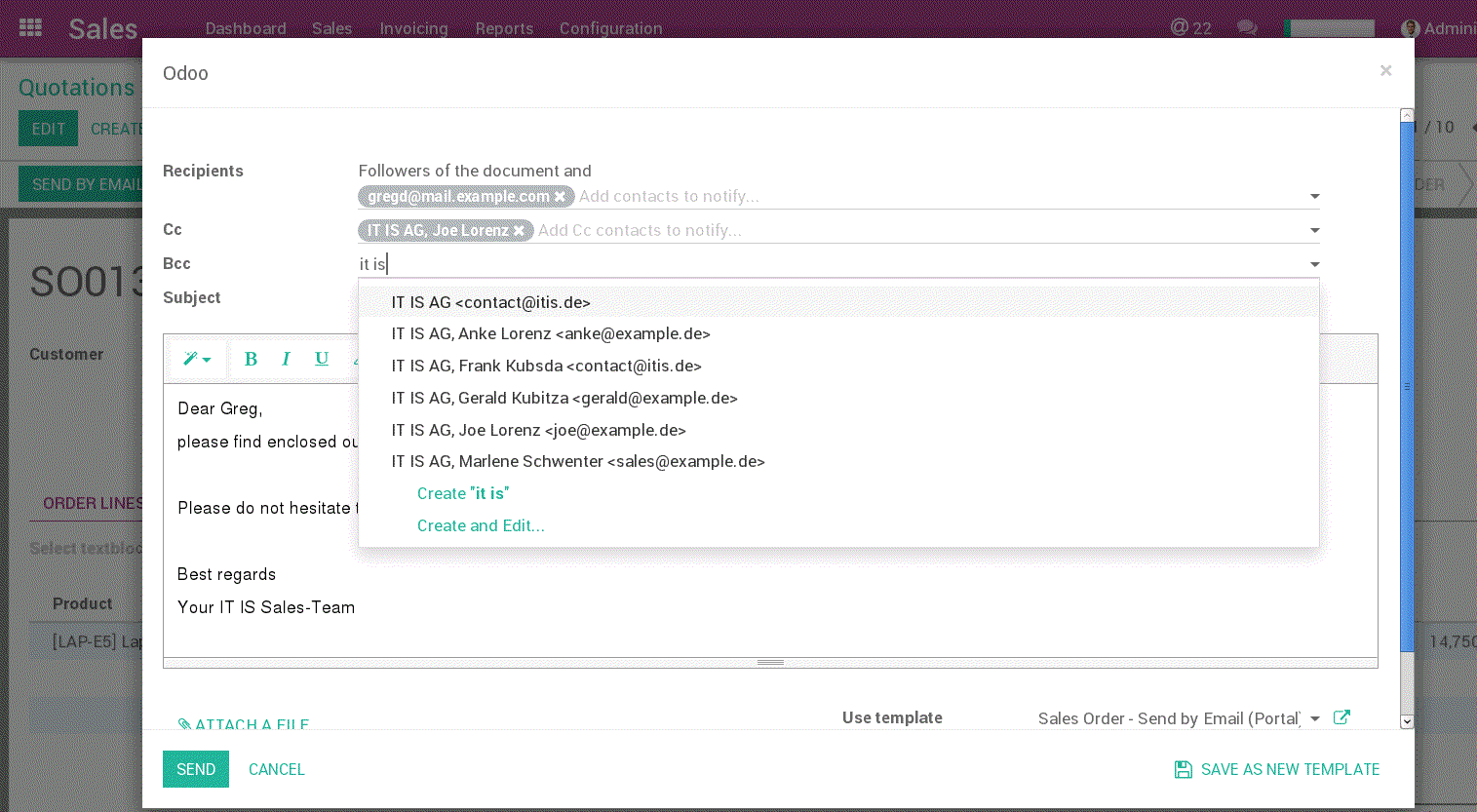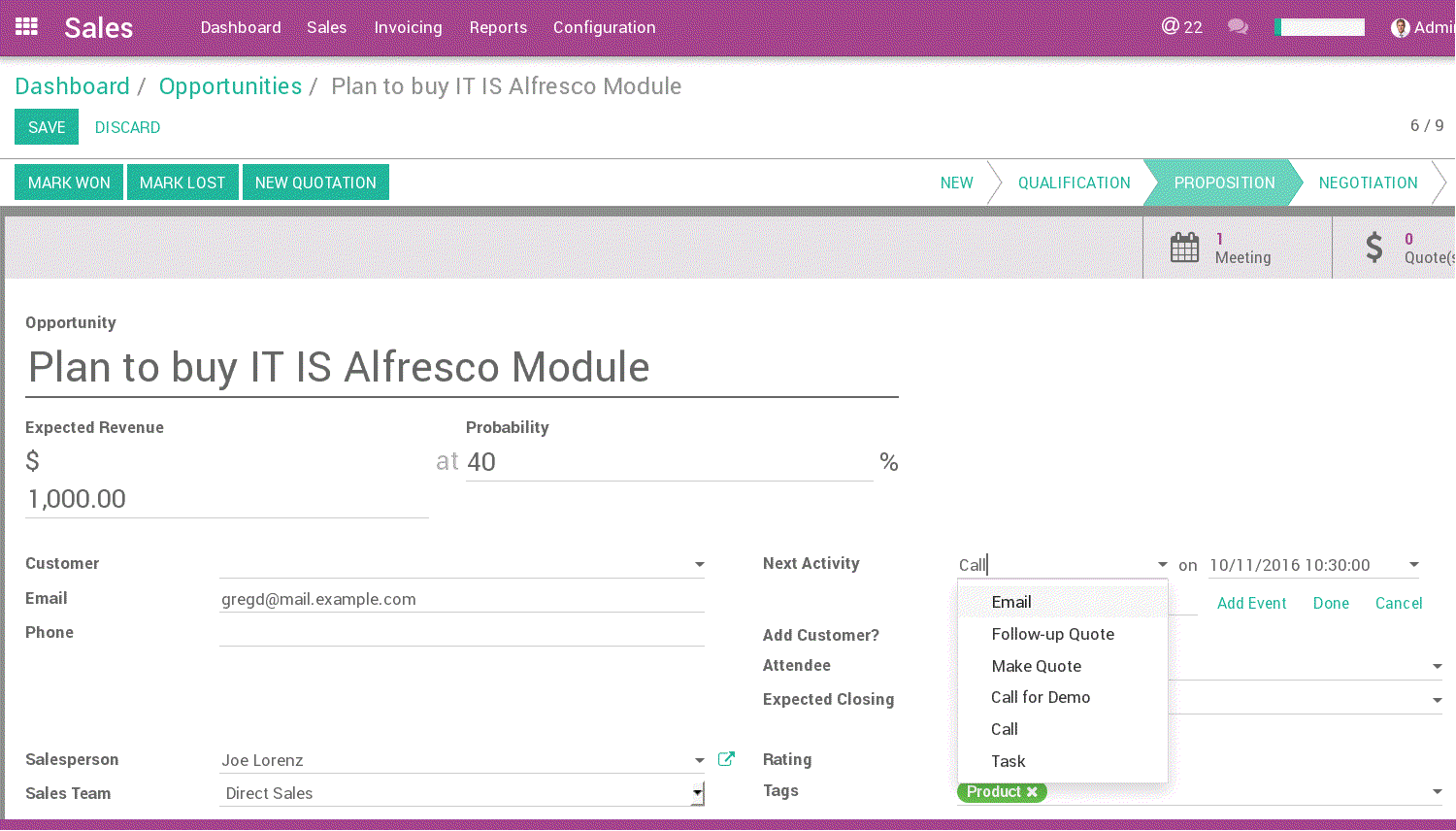 Enhanced CRM
Never loose track of your sales-actions for opportunities anymore and receive notifications for your sales-activities to make the deal.
Create next actions for opportunities and see them in your calendar

Receive notifications in Odoo and by email for your planned actions

Free definition of selectable actions

Select attendees for your next action to be included