IT IS Odoo Website - Owner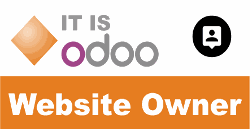 IT IS Odoo Website - Owner
---
---
Odoo Version: Odoo 12 Enhanced Community

---
IT IS Odoo Website - Owner
Define clear permissions on your homepage!
Comprehensive but clearly defined access rights for editing websites - with our IT IS Odoo Website Owner Module! Grant access to edit only to pages that have been assigned to the user.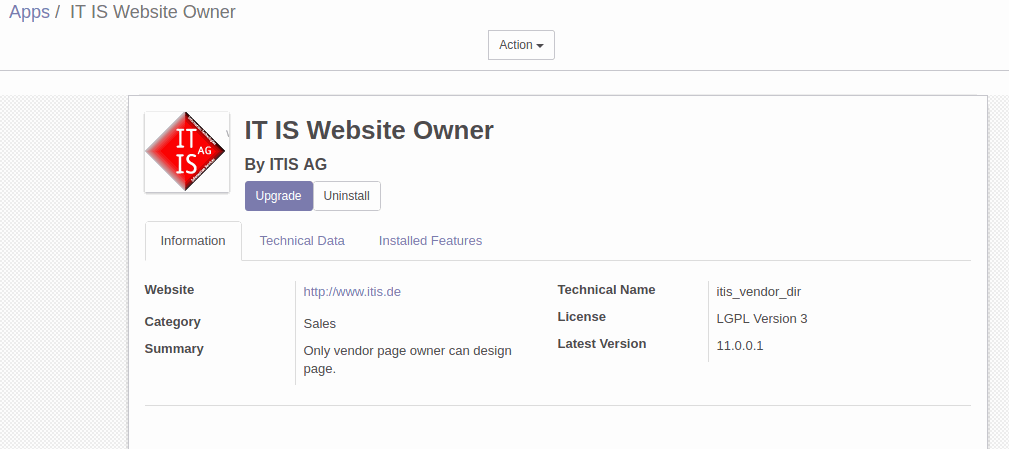 Features
With this module you clearly define permission to your website for editing webpages to all involved users.

Based on defined access your partners or suppliers can design and edit their own pages on your homepage. 

Sites where your partner has not permission to, will be displyed, but there will be no option to edit the page. 
Setup permission for your partner
In the selection field "Vendor" you can add a user, which should have permission to change or edit the website. By doing that you can grant access or not.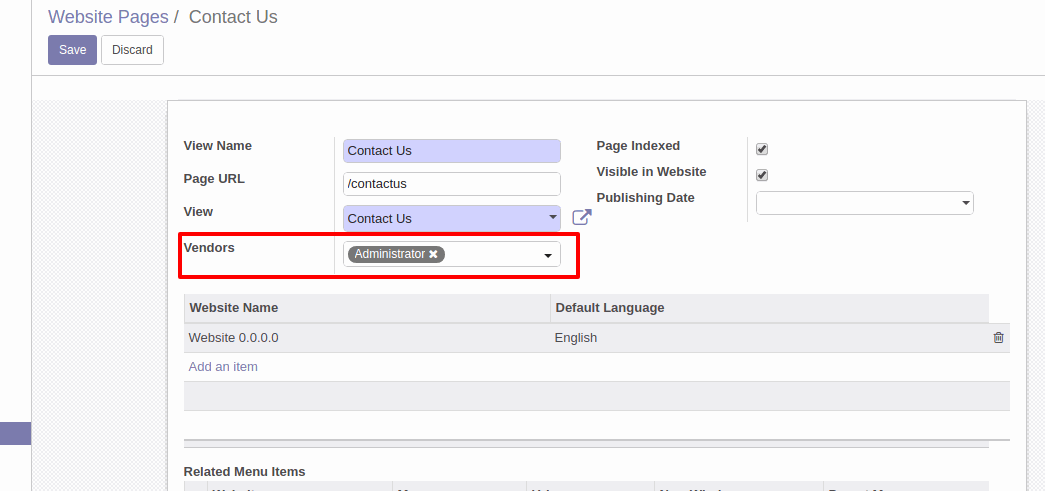 2. Send WSO message: This scheduler creates the JSON data based on the sync model configuration and includes the routing information, message type, record-id and other required information of record.
3. Resend scheduler: This scheduler sends a message again to WSO2 if the delivery of message has failed. In the configuration there can be set different time periods for retrys to resend the message automatically.All messages are setup with an acknowledge reply. This helps the sender to check for failed transmissions. 
Edit in the frontend
The options and menus to edit a webpage is available with according permission for the specific page only. Was no permission added to the site the user can see but not edit it.